For Gamers Who Create and Creators Who Game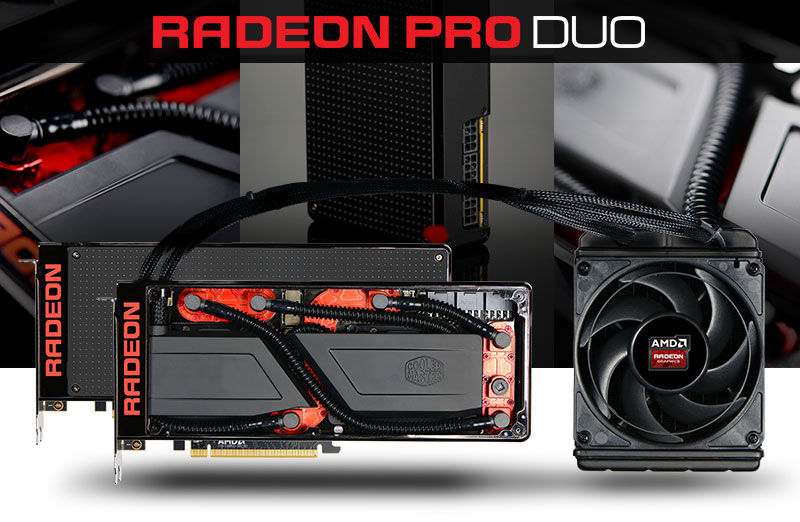 The Fastest Gaming Graphics Card in the World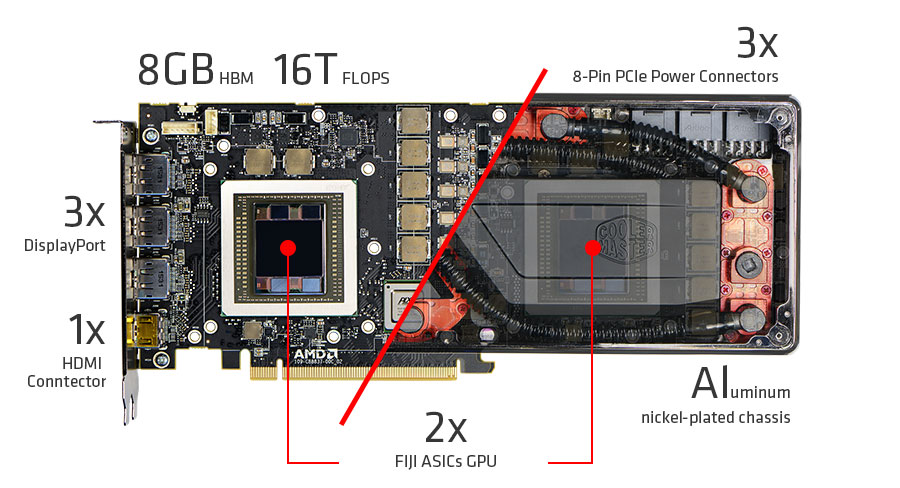 SAPPHIRE have done it again by creating the fastest gaming card in the World. Improving off of the SAPPHIRE Radeon R9 295 X2, the SAPPHIRE Radeon Pro Duo is faster and quieter. The 3rd generation GCN architecture featuring asynchronous shaders enables the latest DirectX™ 12 and Vulkan™ titles to deliver amazing 4K and VR gaming experiences.
Powering VR & Game Development
The SAPPHIRE Radeon Pro Duo is capable of developing and driving VR experiences at the maximum fidelity level. Create faster with FirePro optimizations to maximize productivity without sacrificing gaming performance. Enjoy the benefits of Liquid VR technology to enable rich and immersive VR experiences by simplifying and optimizing VR content creation that works seamlessly with leading headsets.

Create and Perform
Be more productive by completing tasks faster than ever. With dual GPUs enabled with HBM technology, the SAPPHIRE Radeon Pro Duo has the parallel computing power to speed through OpenCL™ supported applications such as Adobe Premiere, Adobe Aftereffects, DaVinci Resolve and FUSION.
Premium Industrial Design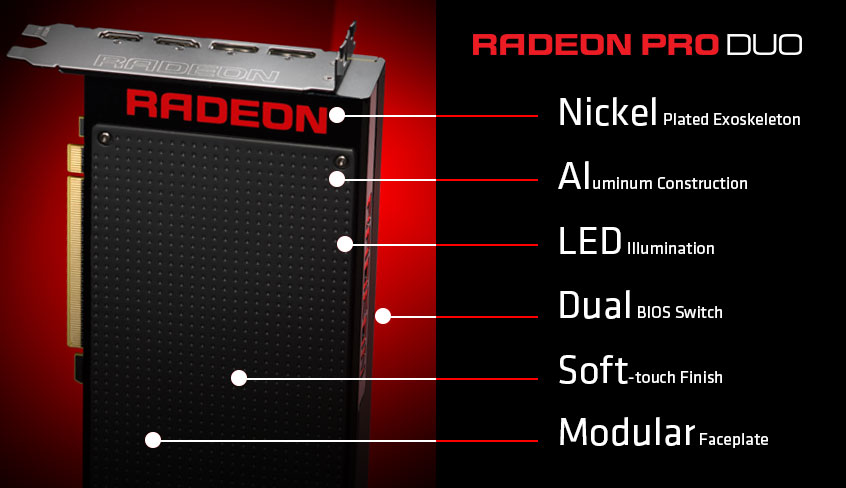 Sleeved tubing, soft touch front and back plates, LED logo, matte black PCB and nickel-plated aluminium chassis on the Radeon Pro Duo has been crafted to turn heads