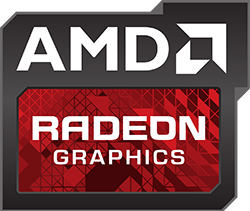 SAPPHIRE Radeon™ R9 280 Series
SAPPHIRE R9 290X is a GPU designed for ultra enthusiast gamers. In SAPPHIRE Performance Index, we rated R9 290X at SPI 4, which means the product is designed for gamers to enjoy the experience of 1080P gaming with maxed out details and effect. The product is also capable of 1440P gaming. . SAPPHIRE offers a wide range of R9 290X SKUs for users with different needs incluidng 8GB and 4GB offerings.
Vapor-X R9 290X is recognized as the best R9 290X in the market with the best cooler and innovative features. Tri-X delivers the best balance of cooling performnace, GPU performance and the price.
UEFI firmware-Faster boot and resume times
Exclusive Triple fan design pushes out the heat more efficiently
Sapphire PCB Component heat spreader