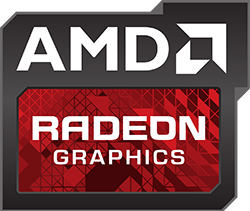 SAPPHIRE Radeon™ R7 250X Series
Featuring PCI-Express 3.0, AMD PowerTune Technology with ZeroCore Power, and AMD App Acceleration, the SAPPHIRE R7 250X series are the ideal upgrade from on-chip graphics. With AMD's GCN architecture, users will experience immediate improvement in the smoothness of games and multimedia applications.
In addition to the standard active cooled models, SAPPHIRE also offers the R7 250 ULTIMATE model which features no moving parts for high reliability and totally silent operation.