NITRO Quick Connect
SAPPHIRE's Quick Connect System provides a quick and easy solution. If there's a fan issue detected, the user doesn't need to return the entire card – SAPPHIRE's partners will send out a replacement fan directly to the customer or the retailer. Please contact your place of purchase to request a fan replacement. SAPPHIRE's channel partner will arrange the ideal solution for you to receive your replacement fan.

---
Two-ball bearing
Dual ball bearings on the fan spindles ensure smooth running and long life and are designed to keep out dust. A quiet cooling solution, Two ball-bearing fan features a high-efficiency blade design.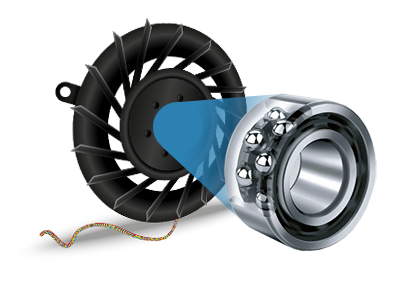 ---
DirectX® 12

DirectX® 12 is a new, "console-like" graphics API from Microsoft® that empowers game developers with more direct and obvious control of PC hardware. This direct or "explicit" control better exposes the hardware resources of AMD Radeon™ GPUs to yield higher hardware throughput and, ultimately, more performance for users. To put it simply: much more efficient hardware through smarter software! At the discretion of a game developer, this superior efficiency can be spent on higher framerates, lower latency (VR), lower power consumption, better image quality, or some calculated balance of all four. In any scenario, gamers stand to benefit greatly from choosing AMD hardware to run their favorite DirectX® 12 game.
---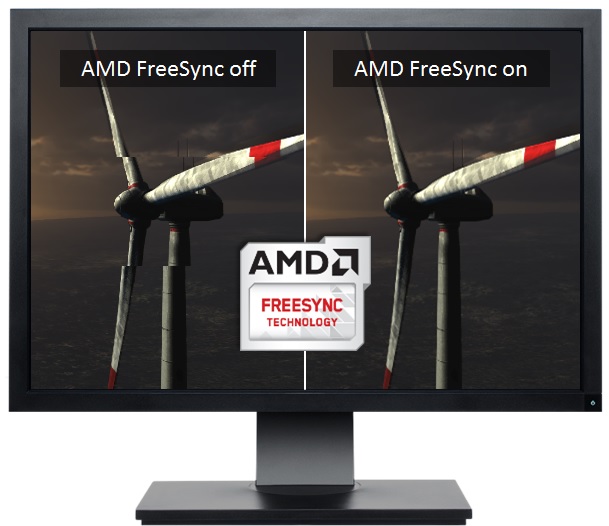 AMD Freesync technology
No stuttering. No tearing. Just gaming.
AMD FreeSync™ technology allows a compatible graphics card and monitor to dynamically change frame rates for the optimum display quality without tearing or stuay.
Industry-Standard Displayport
Freesync uses industry-standard displayport Adaptive-Sync Eliminates screen tearing without all the usual lag and latency
Synchronizes the refresh rate of a compatible monitor to the frame rate of your content, however much it varies
Monitor partners are validating with drivers from AMD now
---
Preparada para HDR
High Dynamic Range (HDR) es la tecnología más avanzada para jugadores y cinéfilos interesados profundamente en la calidad de sus pantallas y TVs. Basada en la agudeza visual del ojo humano, HDR expande ampliamente el rango de color y contraste que permiten ser vistos en una pantalla compatible. Los juegos y las películas preparados para HDR y mostrados en una pantalla HDR compatible muestran una notable diferencia de color, más vividos y mejores contrastes y un matiz más sofisticado comparado incluso con los mejores contenidos SDR.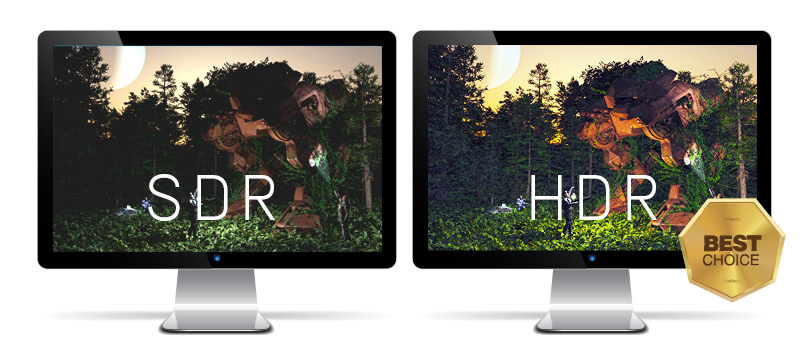 ---
GPU
1024 Stream Processors
14 nm FinFET
4th Graphics Core Next (GCN)
1250 MHz Reloj del GPU

Interfaz
PCI-Express 3.0
Memoria
128 bit Bus de Memoria
GDDR5 Tipo de Memoria
Tamaño 4 GB
Soporte BIOS
UEFI BIOS
Pantallas
Máxima 3 Salidas
Salidas
1 x DVI-D
1 x HDMI
1 x DisplayPort

Resolución
支持5K分辨率 Pixel de Resolución DisplayPort

API
OpenGL® 4.5
OpenCL 2.0
DirectX® 12
Shader Model 5.0
Características
Tecnología AMD CrossFire
Tecnología FreeSync
Tecnología AMD Eyefinity
Capacitor 16k horas
Tecnología AMD Tress FX
HDR Ready
Frame Rate Target Control
NITRO Quick Connect system
Black Diamond Choke 4

Enfriamiento
Dual-X fans
Rulemán doble

Formato
2 ranuras ocupadas
221*117*37 Dimensiones /mm
Consumo Energético
Sistema Operativo
Windows 10 Windows 8/8.1 Windows 7 
Requerimientos del Sistema
450 Watt Fuente de Alimentación (Sugerido)
1 x Conector de Alimentación AUX de 6-pines

Accesorio

1Disco de Controladores
1Guía rápida de instalación

Estas especificaciones son solamente una guía. Por favor contáctese con su distribuidor local para las más nuevas especificaciones.
Los colores del PCB u otros componentes pueden diferir de la ilustración
SAPPHIRE se reserva el derecho de actualizar o revisar las especificaciones sin previo aviso.
Todas las marcas comerciales y logos son propiedad de sus respectivos dueños.
Controlador Oficial AMD Radeon
Obtenga la última utilidad oficial de controlador AMD Radeon
Última Versión
Se recomienda a los sistema con Microsoft Windows obtener los últimos controladores gráficos oficiales de AMD. Haga click en el link de descarga y se abrirá una ventana en su navegador. Seleccione la opción RUN.
Windows Vista Windows 7 Windows 8/8.1 Windows 10
AMD Radeon Software
AMD Radeon Software Crimson Relive Edition 17.11.1 Driver for Windows® 7 64-bit​
17.40.1031

Bullets for the new driver:

12 GPU support
Software switch for Blockchain compute vs. Gaming optimized performance.
Continuous performance improvements

Article Number: RN-WIN-RADEONCRIMSONRELIVE-17.11.1

​​​Radeon™ Software Crimson ReLive Edition is AMD's advanced graphics software for enabling high-performance gaming and engaging VR experiences. Create, capture, and share your remarkable moments. Effortlessly boost performance and efficiency. Experience Radeon Software with industry-leading user satisfaction, rigorously-tested stability, comprehensive certification, and more.

Radeon Software Crimson ReLive Edition 17.11.1 Highlights

Support For

Call of Duty®: WWII

Up to 5% faster performance on Radeon™ RX Vega64 (8GB) graphics than with Radeon Software Crimson ReLive Edition 17.10.3 at 2560x1440. (1)

AMD XConnect™ Technology

Now supported on Radeon RX Vega56 series graphics products for select eGPU enclosures.

Fixed Issues

Radeon Software may intermittently cause an application crash on limited numbers of DirectX®11 or OpenGL applications on their first run.
Some gaming or productivity applications may experience a random hang or application crash when performing task switching.
Radeon WattMan reset and restore factory default options may not reset graphics or memory clocks.
​Oculus™ Dash may experience a random application hang.
Bezel compensation in mixed mode Eyefinity cannot be applied.
Radeon Settings may experience overlapping text or corruption in the Multi GPU profiles page.
Tom Clancy's Ghost Recon®: Wildlands may experience minor corruption with Anisotropic Filtering (AF) enabled.
Middle-earth™: Shadow of War™ may experience ghosting or distortion in gameplay on Multi GPU enabled system configurations.
AMD XConnect™ Technology products may not be detected/enabled on reconnection if previously disconnected during system sleep
A limited number of system devices such as printers may be removed during Radeon Software uninstallation.

Known Issues

Some desktop productivity apps may experience latency when dragging or moving windows.
Tom Clancy's Rainbow Six® Siege may experience an application hang when breaching walls with grenades or explosives.
Rise of the Tomb Raider™ may experience an intermittent application hang during gameplay.
A random system hang may be experienced after extended periods of use on system configurations using 12 GPU's for compute workloads.
The GPU Workload feature may cause a system hang when switching to Compute while AMD CrossFire is enabled. A workaround is to disable AMD CrossFire before switching the toggle to Compute workloads.
Resizing the Radeon Settings window may cause the user interface to stutter or exhibit corruption temporarily.
Unstable Radeon WattMan profiles may not be restored to default after a system hang.
OverWatch™ may experience a random or intermittent hang on some system configurations. Disabling Radeon ReLive as a temporary workaround may resolve the issue.

Footnotes

​

Testing conducted by AMD Performance Labs as of November 1st, 2017 on the 8GB Radeon RX Vega64, on a test system comprising of Intel i7 7700X CPU (4.2 GHz), 16GB DDR4-3000 Mhz system memory, and Windows 10 x64 using the game Call of Duty®: WWII on the highest game presets. PC manufacturers may vary configurations, yielding different results. At 2560x1440, the Radeon RX Vega64 scored 120.6 FPS with Radeon Software 17.10.3 whereas the Radeon RX Vega64 scored 129.6 FPS with Radeon Software 17.11.1. Performance may vary based on use of latest drivers.(1)

Package Contents


The Radeon Software Crimson ReLive Edition 17.11.1 installation package contains the following:

Radeon Software Crimson ReLive Edition 17.11.1 Driver Version 17.40.1031 (Windows Driver Store Version 23.20.788.0​)

File Size: 440MB

Windows 7 (64-bit)
AMD Radeon Software Crimson Relive Edition 17.11.1 Driver for Windows® 10 64-bit​
17.40.1031

Bullets for the new driver:

12 GPU support
Software switch for Blockchain compute vs. Gaming optimized performance.
Continuous performance improvements

Article Number: RN-WIN-RADEONCRIMSONRELIVE-17.11.1

​​​Radeon™ Software Crimson ReLive Edition is AMD's advanced graphics software for enabling high-performance gaming and engaging VR experiences. Create, capture, and share your remarkable moments. Effortlessly boost performance and efficiency. Experience Radeon Software with industry-leading user satisfaction, rigorously-tested stability, comprehensive certification, and more.

Radeon Software Crimson ReLive Edition 17.11.1 Highlights

Support For

Call of Duty®: WWII

Up to 5% faster performance on Radeon™ RX Vega64 (8GB) graphics than with Radeon Software Crimson ReLive Edition 17.10.3 at 2560x1440. (1)

AMD XConnect™ Technology

Now supported on Radeon RX Vega56 series graphics products for select eGPU enclosures.

Fixed Issues

Radeon Software may intermittently cause an application crash on limited numbers of DirectX®11 or OpenGL applications on their first run.
Some gaming or productivity applications may experience a random hang or application crash when performing task switching.
Radeon WattMan reset and restore factory default options may not reset graphics or memory clocks.
​Oculus™ Dash may experience a random application hang.
Bezel compensation in mixed mode Eyefinity cannot be applied.
Radeon Settings may experience overlapping text or corruption in the Multi GPU profiles page.
Tom Clancy's Ghost Recon®: Wildlands may experience minor corruption with Anisotropic Filtering (AF) enabled.
Middle-earth™: Shadow of War™ may experience ghosting or distortion in gameplay on Multi GPU enabled system configurations.
AMD XConnect™ Technology products may not be detected/enabled on reconnection if previously disconnected during system sleep
A limited number of system devices such as printers may be removed during Radeon Software uninstallation.

Known Issues

Some desktop productivity apps may experience latency when dragging or moving windows.
Tom Clancy's Rainbow Six® Siege may experience an application hang when breaching walls with grenades or explosives.
Rise of the Tomb Raider™ may experience an intermittent application hang during gameplay.
A random system hang may be experienced after extended periods of use on system configurations using 12 GPU's for compute workloads.
The GPU Workload feature may cause a system hang when switching to Compute while AMD CrossFire is enabled. A workaround is to disable AMD CrossFire before switching the toggle to Compute workloads.
Resizing the Radeon Settings window may cause the user interface to stutter or exhibit corruption temporarily.
Unstable Radeon WattMan profiles may not be restored to default after a system hang.
OverWatch™ may experience a random or intermittent hang on some system configurations. Disabling Radeon ReLive as a temporary workaround may resolve the issue.

Footnotes

​

Testing conducted by AMD Performance Labs as of November 1st, 2017 on the 8GB Radeon RX Vega64, on a test system comprising of Intel i7 7700X CPU (4.2 GHz), 16GB DDR4-3000 Mhz system memory, and Windows 10 x64 using the game Call of Duty®: WWII on the highest game presets. PC manufacturers may vary configurations, yielding different results. At 2560x1440, the Radeon RX Vega64 scored 120.6 FPS with Radeon Software 17.10.3 whereas the Radeon RX Vega64 scored 129.6 FPS with Radeon Software 17.11.1. Performance may vary based on use of latest drivers.(1)

Package Contents


The Radeon Software Crimson ReLive Edition 17.11.1 installation package contains the following:

Radeon Software Crimson ReLive Edition 17.11.1 Driver Version 17.40.1031 (Windows Driver Store Version 23.20.788.0​)

File Size: 404MB

Windows 10 (64-bit)
AMD Radeon Software Crimson Edition 17.7.1 Driver for Windows® 8.1 64-bit​
17.10.3211.1031

Article Number: RN-WIN-RADEONCRIMSONRELIVE-17.7.1

​Radeon Software Crimson ReLive Edition is AMD's advanced graphics software for enabling high-performance gaming and engaging VR experiences. Create, capture, and share your remarkable moments. Effortlessly boost performance and efficiency. Experience Radeon Software with industry-leading user satisfaction, rigorously-tested stability, comprehensive certification, and more.

Radeon Software Crimson ReLive Edition 17.7.1 Highlights

Support For

Radeon RX 460/470 Series Graphics-based mining cards
Radeon RX 550/560 Series Graphics

Fixed Issues

Fixed a bug causing crashes on Tekken 7 (Chapter 5) on Radeon RX 380 Series graphics products.
Fixed a bug causing crashes on FFXIV and Little Nightmares on Radeon RX 300 Series graphics products.
Fixed an issue causing crashes with Adobe Lightroom CC 2015.10

Known Issues

Graphical corruption may be experienced in Tom Clancy's™: Rainbow Six Siege when MSAA is enabled.
A small number of apps may experience issues with Borderless Fullscreen mode and AMD FreeSync™ technology if other applications or game launchers are running on the primary screen in the background.
Counter-Strike™: Global Offensive and World of Warcraft™ may experience flickering or performance issues the first time the game is launched on a system boot with AMD FreeSync™ technology enabled. Workarounds include exiting and restarting the application or task switching (alt+tab) in and out of the game to fix the issue.
Tekken 7 may experience a crash (Chapter 13) on some Radeon RX 380 Series graphics products.

Known Issues for Radeon ReLive

The XBOX™ DVR application may cause conflicts with Radeon ReLive, users are suggested to disable XBOX™ DVR if Radeon ReLive is experiencing issues
Radeon ReLive may fail to install on AMD APU Family products or experience a system hang or failure to record when using the recording feature on AMD APU Family products.
Radeon ReLive may intermittently fail to work after performing task switches of applications. A work around is to disable and then enable the feature in Radeon Software.
Radeon ReLive may exhibit corruption in recordings when capturing Microsoft Office applications.
Radeon ReLive may experience recording or streaming issues when task switching using ALT+TAB.

File Size: 400MB

Windows 8.1 (64-bit)
Mostrar todo Descargar
Utility
SAPPHIRE TriXX OC Utility
v6.4.0

Added support for Radeon RX500 Series.
Added power & stealth mode function for RX 500 series. In power mode you gain higher performance for more demanding gaming experience , in stealth mode we bring you balance in gaming experience and power saving.
Fixed fan control in CrossFire mode.
Fixed fan test in CrossFire mode.

File Size: 2MB

Windows 7 (32-bit) Windows 7 (64-bit) Windows 8.1 (32-bit) Windows 8.1 (64-bit) Windows 10 (32-bit) Windows 10 (64-bit)
SAPPHIRE TriXX OC Utility
v6.2.0

SAPPHIER TriXX is a whole new overclocking utility to provide support for new releases of graphics cards and come with some additional new features such as Nitro Glow, Fan Check which bring you full control of your graphic cards.

New features :

Whole new look and interface
Nitro Glow - customizable RGB LED lighting system contains a set of five different mode
(only enable in the SKUs equipped RGB LED lighting system : Sapphire Nitro+ RX 480/470series)
Fan Check function- check the cooler's status and contact customer support in case of problems
(only enable in the SKUs equipped Fan Quick Connect system: Sapphire Nitro+ RX 480/470 , Sapphire Nitro RX460 series)
Set up 5 set of profile to be of (fan curve / GPU,memory clock/ voltage), and name it as their wish

Release note for 6.2.0 :

- Add simple Chinese version
- Removed Fan Check for RX 460

File Size: 2MB

Windows 7 (32-bit) Windows 7 (64-bit) Windows 8.1 (32-bit) Windows 8.1 (64-bit) Windows 10 (32-bit) Windows 10 (64-bit)