SAPPHIRE PULSE Radeon™ RX 550 4GD5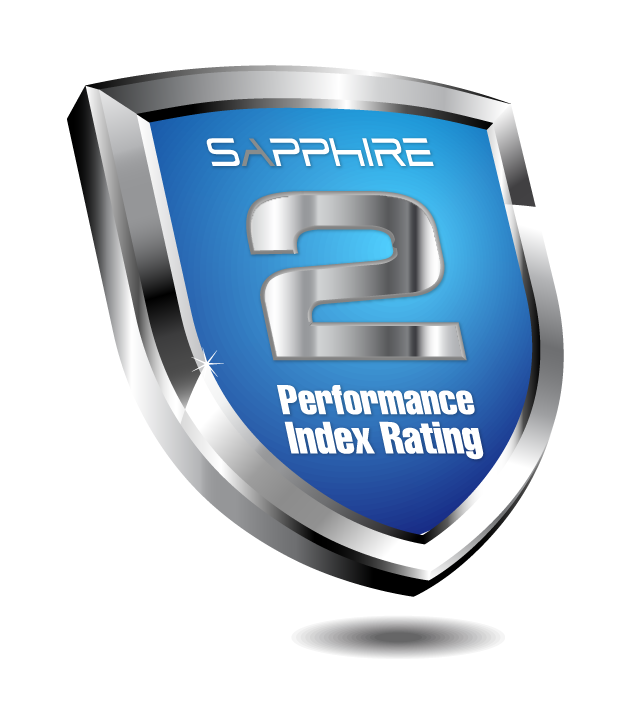 The SAPPHIRE Pulse Radeon RX550 is a low-tier model perfect for online games like League of Legneds, Voerwatch, Rocket League or Counter Strike:Global Offensive. Based on a modern Polaris architecture and sporting 512 GCN stream processors boost-clocked at 1206 MHz, the RX550 is up to 5X faster than an Intel integrated Graphics and up to 2X faster than the previous generation Radeon R7 250 card. The modern GPU also means better support for the latest display and video technologies, such as DriectX 12, FreeSync or H.265 4K encoding.

---
Control de Tasa de cuadros por segundo
Frame Rate Target Control (FRTC) permite a los usuarios definir un número máximo de cuadros por segundo en un juego o aplicación en pantalla completa; el beneficio de utilizar FRTC es la reducción del consumo energético (ideal para juegos que logran una tasa de cuadros por segundos muy superior al que la pantalla puede mostrar) y lograr una reducción del calor generado, velocidades de los ventiladores y ruido generado por la tarjeta de video.
Frame Rate Target Control funciona no solo en escenas renderizadas 3D en los juegos, sino que también en pantallas de menú y carga, justo cuando la tasa de cuadros por segundo suele superar las centenas de FPS sin sentido. Los usuarios pueden establecer un nivel altísimo de FPS solo para evitar el desperdicio de FPS en los menús, mientras que siguen disfrutando de la calidad de imagen lograda a más de 60 FPS en los juegos.
---
DirectX® 12

DirectX® 12 is a new, "console-like" graphics API from Microsoft® that empowers game developers with more direct and obvious control of PC hardware. This direct or "explicit" control better exposes the hardware resources of AMD Radeon™ GPUs to yield higher hardware throughput and, ultimately, more performance for users. To put it simply: much more efficient hardware through smarter software! At the discretion of a game developer, this superior efficiency can be spent on higher framerates, lower latency (VR), lower power consumption, better image quality, or some calculated balance of all four. In any scenario, gamers stand to benefit greatly from choosing AMD hardware to run their favorite DirectX® 12 game.
---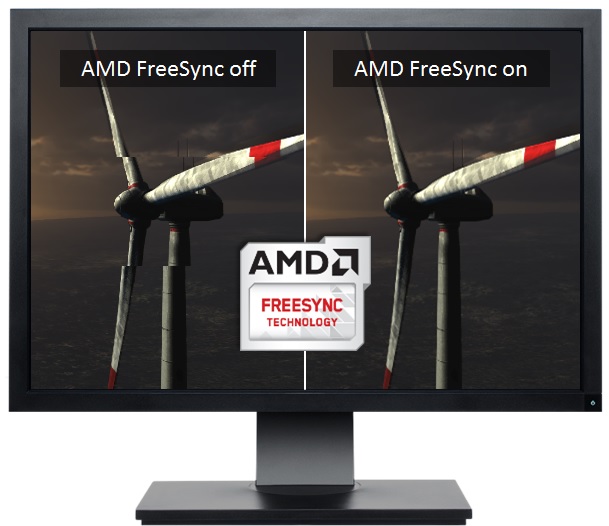 AMD Freesync technology
No stuttering. No tearing. Just gaming.
AMD FreeSync™ technology allows a compatible graphics card and monitor to dynamically change frame rates for the optimum display quality without tearing or stuay.
Industry-Standard Displayport
Freesync uses industry-standard displayport Adaptive-Sync Eliminates screen tearing without all the usual lag and latency
Synchronizes the refresh rate of a compatible monitor to the frame rate of your content, however much it varies
Monitor partners are validating with drivers from AMD now
---
Preparada para AMD XConnect
Conéctela y juegue con la tecnología XConnect de AMD.
Ahora es más fácil que nunca conectar una tarjeta gráfica Radeon™ externa. Con la tecnología XConnect™ de AMD, gráficos externos Radeon™ pueden ser fácilmente conectados y desconectados en notebooks ultrdelgadas o 2-en-1 por el puerto Thunderbolt™ 3 en cualquier momento, igual que con un pen drive USB —por primera vez con gráficos externos!
---
AMD Eyefinity Technology
Multidisplay technology for gaming, productivity and entertainment
We are taking you beyond the boundaries of traditional PC displays. AMD Eyefinity technology expands the traditional limits of desktop computing by multiplying your screen area. With multiple monitors, games become more immersive, workstations become more useful and you become more productive (an average of 42% more productive according to one study).
Take your PC games to the next level of reality and immersion. Most modern games look great on three screens, and only AMD Radeon™ graphics offer you the ability to play across five screens for an eye-popping gaming experience. Other combinations and configurations with up to six screens work too.1 Create your dream display.
---
Preparada para HDR
High Dynamic Range (HDR) es la tecnología más avanzada para jugadores y cinéfilos interesados profundamente en la calidad de sus pantallas y TVs. Basada en la agudeza visual del ojo humano, HDR expande ampliamente el rango de color y contraste que permiten ser vistos en una pantalla compatible. Los juegos y las películas preparados para HDR y mostrados en una pantalla HDR compatible muestran una notable diferencia de color, más vividos y mejores contrastes y un matiz más sofisticado comparado incluso con los mejores contenidos SDR.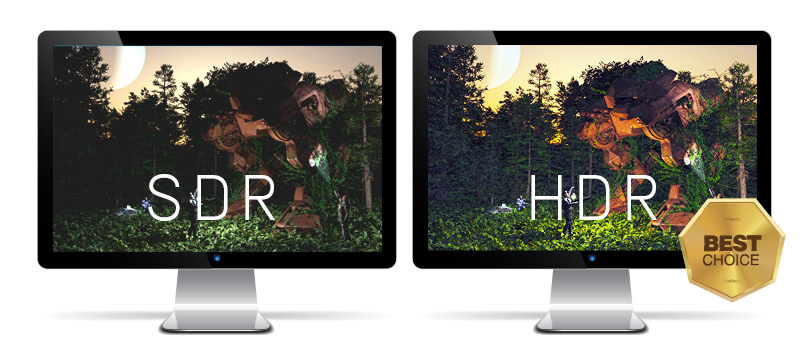 ---
Long life black polymer cap
High quality aluminum-made long life capacitor is not only to extend the component life time, the product reliability and overclocking ability are also improved. When operational temperatures dropped by 20°C, the product life span is going to be extended up to a factor of ten. In addition, when the operational temperature increased by 20°C, the product life span only decreased by 10%.
---
GPU
512 Stream Processors
14 nm FinFET
4th Graphics Core Next (GCN)
1206 MHz Reloj del GPU Boost
Memoria
128 bit Bus de Memoria
GDDR5 Tipo de Memoria
1500 MHz Reloj de la Memoria
Tamaño 4 GB
Soporte BIOS
UEFI BIOS
Pantallas
Máxima 3 Salidas
Salidas
1 x DVI-D
1 x HDMI
1 x DisplayPort 1.4

Resolución
3840x2160 (120Hz) Pixel de Resolución DisplayPort
2560x1600 (60Hz) Pixel de Resolución Dual Link DVI
3840×2160p (60 Hz) de Resolución HDMI
API
OpenGL® 4.5
OpenCL 2.0
DirectX® 12
Shader Model 5.0
Características
Tecnología FreeSync
Tecnología AMD Eyefinity
AMD Xconnect ready
DirectX™ 12 Optimized
HDR Ready
Frame Rate Target Control
Intelligent Fan Control III
Radeon Chill
Radeon Relive

Enfriamiento
Single fan

Formato
1.5 ranuras ocupadas
158(L)X 112(W)X 28 (H) Dimensiones /mm
Consumo Energético
<65W
Sistema Operativo
Windows 10 Windows 7 
Requerimientos del Sistema
400 Watt Fuente de Alimentación (Sugerido)
Para reproducir contenido Blu-ray™ / HD DVD se requiere un reproductor Blu-ray / HD DVD.
Se requiere una PC con una ranura PCI Express® X16 disponible en el motherboard.

Accesorio
Estas especificaciones son solamente una guía. Por favor contáctese con su distribuidor local para las más nuevas especificaciones.
Los colores del PCB u otros componentes pueden diferir de la ilustración
SAPPHIRE se reserva el derecho de actualizar o revisar las especificaciones sin previo aviso.
Todas las marcas comerciales y logos son propiedad de sus respectivos dueños.
Controlador Oficial AMD Radeon
Obtenga la última utilidad oficial de controlador AMD Radeon
Última Versión
Se recomienda a los sistema con Microsoft Windows obtener los últimos controladores gráficos oficiales de AMD. Haga click en el link de descarga y se abrirá una ventana en su navegador. Seleccione la opción RUN.
Windows Vista Windows 7 Windows 8/8.1 Windows 10
AMD Radeon Software
AMD Radeon Software Crimson Relive Edition 17.7.2 Driver for Windows® 7 64-bit​
17.30.1041

Article Number: RN-WIN-RADEONCRIMSONRELIVE-17.7.2

​​Radeon Software Crimson ReLive Edition is AMD's advanced graphics software for enabling high-performance gaming and engaging VR experiences. Create, capture, and share your remarkable moments. Effortlessly boost performance and efficiency. Experience Radeon Software with industry-leading user satisfaction, rigorously-tested stability, comprehensive certification, and more.

Radeon Software Crimson ReLive Edition 17.7.2 Highlights

New Features and Improvements

Radeon Settings

Radeon Additional Settings has been retired and its previously supported controls for Switchable Graphics, Color Depth and Pixel Format have all been moved into Radeon Settings.

Radeon ReLive (1)

Now supports bitrates up to 100Mbps for recording or capturing.
Added new controls for camera transparency.
Optimized memory usage for lower overhead while recording or capturing.
Added new notifications for Instant Replay Saving, Recording Timers in Overlay Toolbar and Network Connectivity Issues when streaming.
Enhanced Audio Controls: Radeon Software Crimson ReLive Edition now has support for customizable microphone volume controls, audio boost for captured replays and push to talk (mouse + keyboard) support for microphone.

Radeon Chill(2)

Now supports DirectX®12 and Vulkan™. For more details on new and supported games visit

http://www.radeon.com/chill

.
Now supports Multi-GPU.
Now supports Hybrid Graphics system configurations.
Now supports Radeon XConnect™ Technology system configurations.

Enhanced Sync(3)

Enhanced Sync is a display technology which helps minimize screen tearing while decreasing latency and stuttering at an unlocked frame rate. Enhanced Sync is available in Radeon Settings Game Manager under the "Wait for Vertical Refresh" drop down menu.

Per-Display Color Controls(4)

Per-Display Color Controls are now available in the display tab of Radeon Settings allowing users to configure Brightness, Hue, Contrast and Saturation.

Game Responsiveness(5)

Radeon Software Crimson ReLive Edition 17.7.2 features optimizations for improved gaming responsiveness in DirectX®9 and select DirectX®11 gaming titles.

Radeon WattMan(6)

Now supports memory underclocking.
Now supports power state controls.

Frame Rate Target Control(7)

Now supports DirectX®12 and Multi-GPU.

Shader Cache(8)

Shader Cache is now supported for select DirectX®9 titles

Radeon Software Vanguard Beta Program

The Radeon Software Vanguard Beta Tester program aims at opening a channel for selected participants to work directly with AMD, giving a voice and platform to share their passion for Radeon Software. For more information about Radeon Software Vanguard visit

www.Radeon.com/Vanguard

.

Radeon.com Feedback and Feature Voting

Radeon Software feedback and feature voting has been updated. Visit

www.radeon.com/feedback

to provide Radeon Software feedback and vote on future Radeon Software features.

Fixed Issues

Mass Effect™: Andromeda may experience incorrect colors when using an HDR display and a secondary SDR display connected in extended mode.
Fan speeds when using Radeon WattMan may remain elevated and not drop back to idle states after 3D workloads.
Some video playback applications may experience stutter in fullscreen with AMD FreeSync™ technology enabled.
Radeon ReLive may exhibit corruption in recordings when capturing Microsoft Office applications.
Radeon ReLive may experience recording or streaming issues when task switching using ALT+TAB.

Known Issues

Radeon WattMan fan settings may reset to defaults on Radeon Software upgrade to 17.7.2.
Tekken™ 7 may experience a crash (Chapter 13) on some Radeon RX 380 Series graphics products.
GPU Scaling may fail to work on some DirectX®11 applications.
4x Multi-GPU system configurations may fail to enable AMD CrossFire technology mode due to a missing toggle in Radeon Settings.
Some protected content applications may experience an HDCP error code while playing BluRay content. A workaround is to unplug and re-plug the connected display or turn the display off and then back on.

File Size: 453MB

Windows 7 (64-bit)
AMD Radeon Software Crimson Relive Edition 17.7.2 Driver for Windows® 10 64-bit​
17.30.1041

Article Number: RN-WIN-RADEONCRIMSONRELIVE-17.7.2

​​Radeon Software Crimson ReLive Edition is AMD's advanced graphics software for enabling high-performance gaming and engaging VR experiences. Create, capture, and share your remarkable moments. Effortlessly boost performance and efficiency. Experience Radeon Software with industry-leading user satisfaction, rigorously-tested stability, comprehensive certification, and more.

Radeon Software Crimson ReLive Edition 17.7.2 Highlights

New Features and Improvements

Radeon Settings

Radeon Additional Settings has been retired and its previously supported controls for Switchable Graphics, Color Depth and Pixel Format have all been moved into Radeon Settings.

Radeon ReLive (1)

Now supports bitrates up to 100Mbps for recording or capturing.
Added new controls for camera transparency.
Optimized memory usage for lower overhead while recording or capturing.
Added new notifications for Instant Replay Saving, Recording Timers in Overlay Toolbar and Network Connectivity Issues when streaming.
Enhanced Audio Controls: Radeon Software Crimson ReLive Edition now has support for customizable microphone volume controls, audio boost for captured replays and push to talk (mouse + keyboard) support for microphone.

Radeon Chill(2)

Now supports DirectX®12 and Vulkan™. For more details on new and supported games visit

http://www.radeon.com/chill

.
Now supports Multi-GPU.
Now supports Hybrid Graphics system configurations.
Now supports Radeon XConnect™ Technology system configurations.

Enhanced Sync(3)

Enhanced Sync is a display technology which helps minimize screen tearing while decreasing latency and stuttering at an unlocked frame rate. Enhanced Sync is available in Radeon Settings Game Manager under the "Wait for Vertical Refresh" drop down menu.

Per-Display Color Controls(4)

Per-Display Color Controls are now available in the display tab of Radeon Settings allowing users to configure Brightness, Hue, Contrast and Saturation.

Game Responsiveness(5)

Radeon Software Crimson ReLive Edition 17.7.2 features optimizations for improved gaming responsiveness in DirectX®9 and select DirectX®11 gaming titles.

Radeon WattMan(6)

Now supports memory underclocking.
Now supports power state controls.

Frame Rate Target Control(7)

Now supports DirectX®12 and Multi-GPU.

Shader Cache(8)

Shader Cache is now supported for select DirectX®9 titles

Radeon Software Vanguard Beta Program

The Radeon Software Vanguard Beta Tester program aims at opening a channel for selected participants to work directly with AMD, giving a voice and platform to share their passion for Radeon Software. For more information about Radeon Software Vanguard visit

www.Radeon.com/Vanguard

.

Radeon.com Feedback and Feature Voting

Radeon Software feedback and feature voting has been updated. Visit

www.radeon.com/feedback

to provide Radeon Software feedback and vote on future Radeon Software features.

Fixed Issues

Mass Effect™: Andromeda may experience incorrect colors when using an HDR display and a secondary SDR display connected in extended mode.
Fan speeds when using Radeon WattMan may remain elevated and not drop back to idle states after 3D workloads.
Some video playback applications may experience stutter in fullscreen with AMD FreeSync™ technology enabled.
Radeon ReLive may exhibit corruption in recordings when capturing Microsoft Office applications.
Radeon ReLive may experience recording or streaming issues when task switching using ALT+TAB.

Known Issues

Radeon WattMan fan settings may reset to defaults on Radeon Software upgrade to 17.7.2.
Tekken™ 7 may experience a crash (Chapter 13) on some Radeon RX 380 Series graphics products.
GPU Scaling may fail to work on some DirectX®11 applications.
4x Multi-GPU system configurations may fail to enable AMD CrossFire technology mode due to a missing toggle in Radeon Settings.
Some protected content applications may experience an HDCP error code while playing BluRay content. A workaround is to unplug and re-plug the connected display or turn the display off and then back on.

File Size: 463MB

Windows 10 (64-bit)
AMD Radeon Software Crimson Relive Edition for Radeon RX 550 Series for Windows® 7 64-bit
17.10.1711.1011

Article Number: RN-WIN-RADEONCRIMSONRELIVE-RX550

​Radeon Software Crimson ReLive Edition is AMD's advanced graphics software for enabling high-performance gaming and engaging VR experiences. Create, capture, and share your remarkable moments. Effortlessly boost performance and efficiency. Experience Radeon Software with industry-leading user satisfaction, rigorously-tested stability, comprehensive certification, and more.

Radeon Software Crimson ReLive Edition for Radeon RX 550 Series Highlights

Support for Radeon RX 550 Series Graphics.

Known Issues

Radeon WattMan may fail to apply settings on some Radeon R9 390 series graphics products.
Radeon Settings may crash on switching Windows® user after toggling AMD CrossFire™ technology mode.
A small amount of apps may still experience issues with Borderless Fullscreen mode and AMD FreeSync™ technology if other applications or game launchers are running on the primary screen in the background.
Counter-Strike™: Global Offensive and World of Warcraft™ may experience flickering or performance issues the first time the game is launched on a system boot with AMD FreeSync™ technology enabled. Workarounds include exiting and restarting the application or task switching (alt+tab) in and out of the game to fix the issue.

Known Issues for Radeon ReLive

The XBOX™ DVR application may cause conflicts with Radeon ReLive, users are suggested to disable XBOX™ DVR if Radeon ReLive is experiencing issues.
Radeon ReLive may fail to install on AMD APU Family products or experience a system hang or failure to record when using the recording feature on AMD APU Family products.
Radeon ReLive may intermittently fail to work after performing task switches of applications. A work around is to disable and then enable the feature in Radeon Software.
Radeon ReLive may exhibit corruption in recordings when capturing Microsoft Office applications.
Radeon ReLive may experience recording or streaming issues when task switching using ALT+TAB.

Package Contents

The Radeon Software Crimson ReLive Edition for Radeon RX 550 series installation package contains the following:

Radeon Software Crimson ReLive Edition for Radeon RX 550 series Driver Version 17.10.1711.1011. (Windows Driver Store Version 22.19.157.513​)

File Size: 474MB

Windows 7 (64-bit)
Mostrar todo Descargar
Utility
SAPPHIRE TriXX OC Utility
v6.4.0

Added support for Radeon RX500 Series.
Added power & stealth mode function for RX 500 series. In power mode you gain higher performance for more demanding gaming experience , in stealth mode we bring you balance in gaming experience and power saving.
Fixed fan control in CrossFire mode.
Fixed fan test in CrossFire mode.

File Size: 2MB

Windows 7 (32-bit) Windows 7 (64-bit) Windows 8.1 (32-bit) Windows 8.1 (64-bit) Windows 10 (32-bit) Windows 10 (64-bit)