全球首款采用16GB 显存的7NM 图形处理器
既是顶级游戏装备也是高效生产工具
尽情释放顶级性能与极致的游戏体验

使用Radeon VII显卡你能在1080P,1440P和4K分辨率下实现无撕裂的,流畅的HDR游戏效果。同样你也能在8K显示屏上用最先进的图形软件渲染剪辑你喜爱的照片和视频。先进的Radeon 软件协助专业用户打造出个性化的内容体验不一样的游戏感受
Radeon VII是迄今为止我们推出的针对热门电竞及3A游戏性能最强大的游戏显卡。
.
Radeon FreeSync 2 自适应变频技术:
有超过550款显示器支持FreeSync
Radeon VII与FreeSync 显示器双剑合璧能为用户提供顶级的电脑游戏体验。AMD致力于构建完整的基于FreeSync技术的游戏显示器生态圈,我们追求的是通过FreeSync自身强大的技术及免费性质,让具备不同等级硬件的玩家都能享受到异常流畅的游戏效果。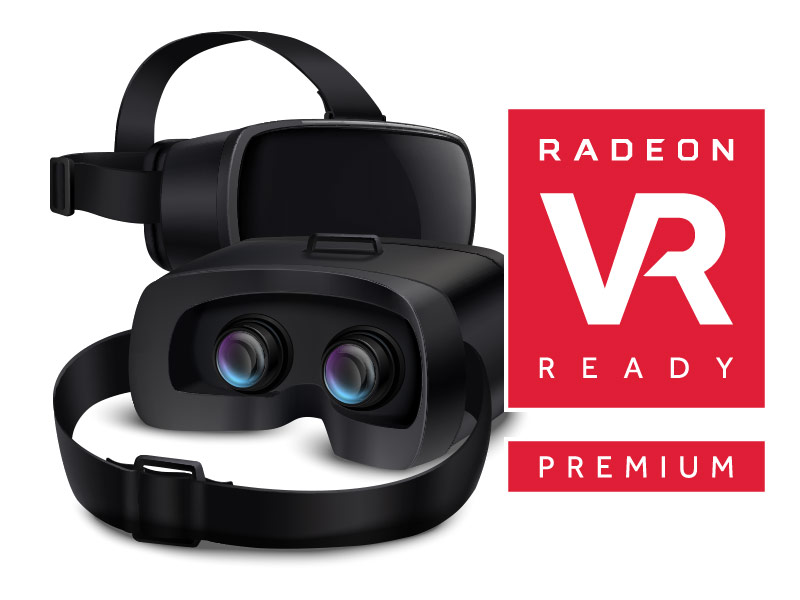 Immersive, Interactive, Intuitive VR Experiences
Escape into lifelike realms of virtual reality experiences with Radeon VR Ready Premium solutions which are select Radeon GPUs that meet or exceed the Oculus Rift or HTC Vive recommended specifications for graphics cards.
---
DirectX® 12

DirectX® 12 is a new, "console-like" graphics API from Microsoft® that empowers game developers with more direct and obvious control of PC hardware. This direct or "explicit" control better exposes the hardware resources of AMD Radeon™ GPUs to yield higher hardware throughput and, ultimately, more performance for users. To put it simply: much more efficient hardware through smarter software! At the discretion of a game developer, this superior efficiency can be spent on higher framerates, lower latency (VR), lower power consumption, better image quality, or some calculated balance of all four. In any scenario, gamers stand to benefit greatly from choosing AMD hardware to run their favorite DirectX® 12 game.
---
GPU
3840 Stream Processors
60 CU
7 nm
1400 MHz Engine Clock
1750 MHz Boost Engine Clock
Interface
PCI-Express X16
Memory
4096 bit Memory Bus
HBM2 Memory Type
1000 MHz, Effective 2000
16 GB Size
BIOS Support
UEFI BIOS
Displays
Maximum 4 Outputs
Output
1 x HDMI 2.0b
3 x DisplayPort 1.4

Resolution
5120*2880 Pixel DisplayPort Resolution
4096*2160 HDMI Resolution
API
DirectX® 12

Feature
FreeSync2 Technology
DirectX™ 12 Optimized
Radeon VR ready Premium
Radeon Relive
Radeon Wattman

Cooling
Triple fans

Form Factor
2 Part Slot Occupied
268(L) x 120(W) x 42(H) Dimension /mm
Power Consumption
300W
OS
Windows 10 Windows 7 
Support 64-bit only
System Requirement
650 Watt Power Supply (Suggestion)
1 Available PCI-Express X16 Slot
8192 MB Minimum of system memory
2 x 8-pin AUX Power Connector

Specifications provided here are for guidance only. Please check with your regional distributor or dealer for latest specifications.
Colors of PCB or other components may differ from those illustrated.
SAPPHIRE reserves the right to update or revise specifications without prior notice.
All trademarks and logos are acknowledged as the property of their respective holders.
*The terms HDMI, HDMI High-Definition Multimedia Interface, and the HDMI Logo are trademarks or registered trademarks of HDMI Licensing Administrator, Inc.